Hew Locke on Project: Selene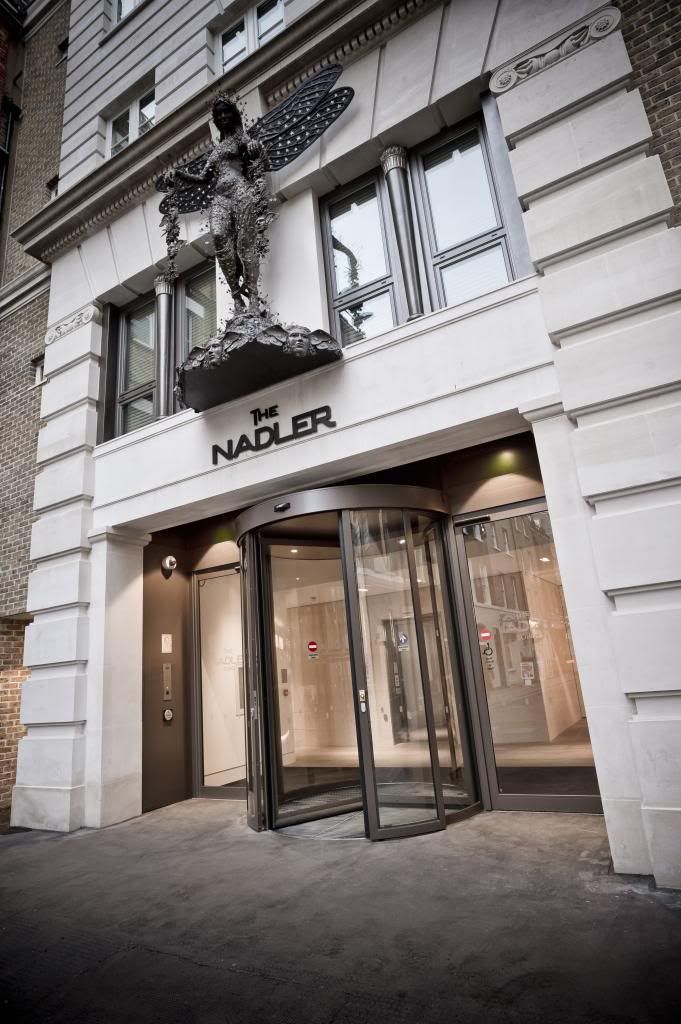 "Selene is named for the Greek goddess of the moon and of magic. I was commissioned by The Nadler Soho hotel to create a figurative sculpture representing Sleep.
I wanted to make a classical statue with
a contemporary twist and a feel of intensity and ritual. She is informed by Art Nouveau designs of dreamy women and by the strange Victorian genre of Fairy Painting, especially those of Atkinson Grimshaw. Selene is also inspired by witnessing a group of tall, glamorous drag queens parading down the road in Soho at three in the afternoon, soon after I was given thecommission. Soho is still a vibrant, exotic, wild and exciting place.
Selene is a powerful goddess reworked for today's London - a dream-weaver and magical protector. My hope is that this statue will become a local landmark – a place where people will arrange to meet. I have shown Selene floating at the centre of a galaxy of stars, ceremonially offering garlands representing magical potions associated with sleep and love. Referencing Soho's Theatreland, I have included belladonna (a plant that has been suggested as creating Juliet's deep-sleep in Romeo and Juliet) and pansies (used as a love potion in A Midsummers Night's Dream). Two different night-blooming flowers, both known as 'Queen of the Night' - one a type of cactus, the other a type of jasmine - are joined by winged masks of the Greek personification of sleep, Hypnos. She also holds night-blooming dragon fruit flowers, this particular variety is named the "David Bowie", and references the Ziggy Stardust associations with Soho.
Hew Locke was born Edinburgh in 1959 but lived in Guyana during his formative years. He returned to the UK to study BA Fine Art at Falmouth and MA Sculpture at the Royal College of Art. He lives and works in London, exhibiting extensively in the UK and abroad.
Locke explores the subject of power, particularly through the representation of royal portraiture, architecture, coats-of-arms, public statuary, trophies, company share certificates, weaponry and costume. Locke uses the Queen's official portrait as a vehicle through which to explore issues of nationhood, citizenship and identity. His work engages with the embodiments of power globally, building amalgamations between different cultures and histories. His series' "Share" and "Ruined" are based on share certificates in an examination of the history of global financeLocke draws on the dynamic cultural mix of the Caribbean, Europe, and beyond. He delves into the history behind his subject matter, and of the objects he uses to create them, merging that knowledge with his creative vision. As a result, he creates pieces that stand on a crossroad of cultures, mediums and historic references. Other directions have included a series of photos "How Do You Want Me?" questioning ideas of exoticism, categorization and authenticity in the contemporary art world. "The Nameless" was a more personal piece, representing one room of maybe thousands, a timeless endless procession of imaginary characters derived from a wide range of sources from Pre-Colombian artifacts to Benin bronzes, Venetian lions, Spider monkeys and Momento Mori skeletons.
Hew Locke has exhibited extensively around the world. His Sikandar was short-listed for the Fourth Plinth in Trafalgar Square in 2010. For Those in Peril on the Sea (an installation much-praised at the Folkestone Trienial) has been purchased by the soon-to-be opened Peréz Art Museum Miami and will be installed for its launch. He has been commissioned to create a glass sculpture for White Light White Heat, a collateral event at the 55th Venice Biennale.
Ronald Diennet on Project:The Nadler Soho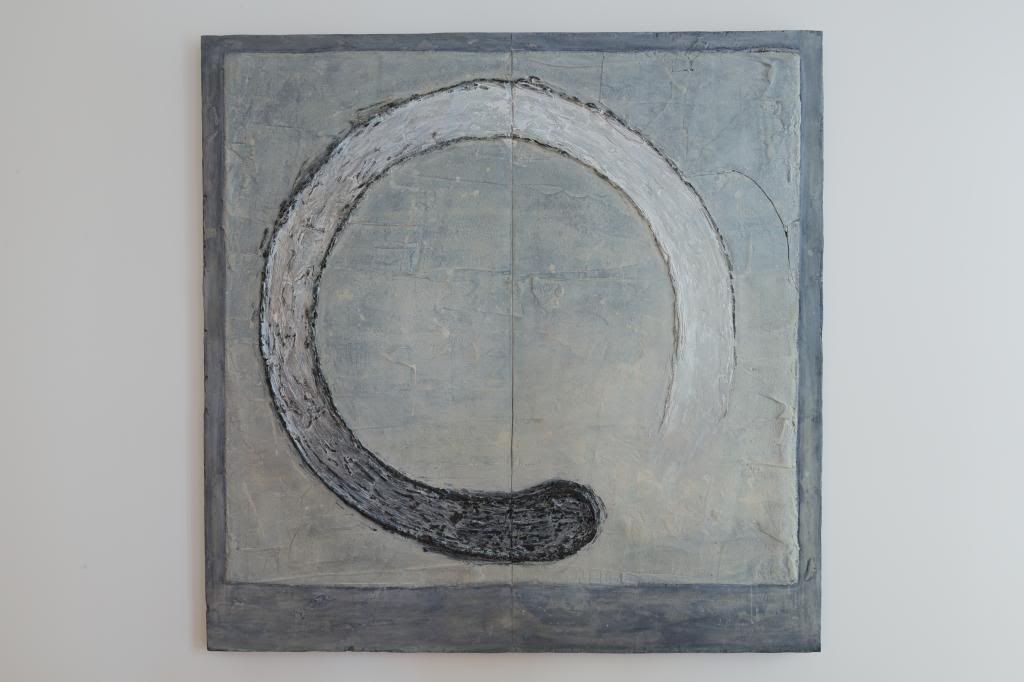 Brief: In January 2012, I was invited to provide artwork for the new Nadler Soho Hotel. The Main Reception and the Nadler Suite on the top floor needed striking pieces on 4 meter and 3 meter walls respectively and there were 77 other guest rooms that required a themed art concept that would connect the guests throughout their stay both in the public areas and in their rooms. The core concept of The Nadler Hotel group is to offer guests "value or affordable luxury", as established in the two existing hotels in Kensington and Liverpool. The Nadler Soho, located in the heart of Soho, London's most exciting entertainment and business district, was to become the new flagship of the group. In contrast to the hustle and bustle outside the hotel, the requirement for the hotels prospective clients was to convey a sense of calm, somewhere to recharge batteries, so the décor needed to achieve a feeling of rest and peace, of sanctuary and repose.
Concept:"A place of rest and peace, of calm and repose, a place to get away from the hustle and bustle outside…a place to go to and to regroup…" became my mantra and when researching possibilities I focused on the Zen Buddhist Symbol of "OM" as it is made by using a brush with black ink on white parchment in one smooth movement of the wrist. The circle, the ying and the yang, the white and black, the duality and yet the wholeness of it. But the internal, visual dialogue of the guest needed to correspond throughout their stay. From this Mantra came my concept for the rooms, for the guest who needed to recharge, regroup, rest and become whole after experiencing the wonderful vibrant duality of Soho. In their rooms They would be met by tiny 12cm x 12 cm hand made paintings that act as a visual guide to the internal process of resting; duality, incubation, resourcing and wholeness (GO!).
A total of 240 individual pieces were needed and were created in a six-stage hand painting process. For the Reception and The Carlisle Suite on the top floor, I decided to build two much larger pieces. One smaller 90cm X 120cm Diptych for the suite, and one large 180cm X 180cm work for the Reception, created out of wood, cement and molding plaster.
You can see here the last stages of the Reception piece as I am painting it. I would like to offer special thanks to Mr and Mrs Nadler for all their support in bringing this project to life, to Dorian Dreyfus for his patient diligence, and to my wife Justyna for her continued sharing of my passion and her help.