Dining Out
Very deliberately, Nadler Hotels don't have restaurants. Or bars. Instead, we have streets filled with an array of restaurants, bistros, cafés and bars…right on our doorstep!
Less (in-house) definitely equals more (local choice), so we encourage our guests to experience London's world-renowned dining scene and explore the myriad of menus that the capital's impressively diverse food culture has to offer.
Many of the best restaurants feature in our ever-growing address book of great Local Partners, all of which offer guests of The Nadler exclusive discounts and consistently excellent service.
EATING IN
If the idea of wearing anything more formal than a borrowed bathrobe to dinner seems like too much effort, we suggest casualised dining. Let our in-house concierge team order freshly cooked takeaway dishes from some of London's best eateries for you, or for truly local service, classic Italian fare from one of our favourite neighbourhood restaurants, Cacciari's, can be delivered to your room.
Then choose a good film, and enjoy a lazy night in at The Nadler Kensington.
EATING OUT
Nadler Hotels' approach to dining out complements our ethos: we love local.
The streets of Earls Court are dotted with an appealing assortment of dining options and the flavour is international; chic tapas bars sit between informal gastro pubs and family run pizzerias, many of which offer exclusive discounts to guests of The Nadler Kensington.
For reservations and recommendations, a quiet word to our in-house Local Ambassadors is usually enough to ensure an excellent table, leaving you to enjoy dinner, be it a relaxed family gathering or a formal business occasion.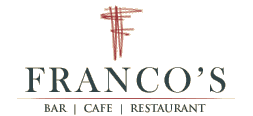 61 Jermyn Street, London SW1Y 6LX - +44 20 7499 2211 - samaa@francoslondon.com
A complimentary Bellini will be offered on arrival at this well-known and elegant Italian Restaurant in the heart of St James's. Opening Times: Monday-Saturday 7am-10.30am, and 12pm-11pm (sunday closed).
82 Old Brompton Road London, SW7 3LQ - +44 20 7052 9046 - info@cacciaris.co.uk
This Italian bar and restaurant, open for breakfast, lunch and dinner, offers our guests a valuable 15% off the total bill. Opening Times: Monday-Sunday 8am-11.30pm
261 Old Brompton Road London SW5 9JA - +44 20 7373 8337 - info@thepembrokew5.co.uk
20% off your food bill at this contemporary British Gastro Pub. Click here for Opening Times.
The Pembroke offers a relaxed and elegant backdrop for coffee, lunch, romantic dinner or group drinks every day of the week.
6-8 Kenway Rd London SW5 0RR - +44 20 7370 3074
15% off your total bill at this delicious Lebanese restaurant. Opening Times: Monday-Sunday noon-midnight. Orjowan is a family run restaurant that offers its guests a warm and comfortable atmosphere where you can simply enjoy the friendly service while indulging in delicious, fresh and authentic Lebanese food.
166 Old Brompton Rd London SW5 0BA - +44 20 7373 2626 - reservations@thali.uk.com
10% off your total bill at one of London's best Indian restaurants. Click here for Opening Times.
Thali Restaurant provides a dining experience of authentic North Indian Cuisine in comfortable, relaxed surroundings.
209 Earl's Court Road London SW5 9AN - +44 20 7835 1855 - blackbird@fullers.co.u
BOMBAY BRASSERIE
Courtfield Road, London SW7 4QH - +44 20 7370 4040
Since 1982 Bombay Brasserie has paved the way for Indian and Bombay cuisine in London. Located in eternally fashionable South Kensington, Bombay Brasserie attracts the glitterati, politicos, captains of industry and those seeking a dining experience, which will take them to Bombay, if only for a few hours.
They will be offering 10% discount for our guests on the entire bill.
Additional Restaurants With No Discount
163 Old Brompton Road, London SW5 0LJ- +44 20 7244 8970
Concentrated on Modern Spanish Cuisine. This reflects all the latest innovations created by the very best establishments in Spain. Inventive Gastronomy fusing the best ingredients with the most modern techniques. On 2003, named the Best Spanish Restaurant Outside Spain! Click here for Opening Times.
242 Earls Court Road, London SW5 9AA - +44 20 7370 7991
A British casual dining restaurant chain specialized in hamburgers. Their beef comes from Scotland, is freshly ground every day and all the hamburgers are served in a proper squishy bun with a pickly on the side. Opening Times: Monday-Sunday 12-11pm, Friday & Sunday 12-11.30pm.
207 Earl's Court Road London SW5 9AN - +44 20 7370 1461
With an outstanding reputation for delicious Chinese food, this restaurant is opened everyday from 12-11pm